What is Albacon?
Albacon is a gathering of fans and creators of Science Fiction, Fantasy, Games, Anime, Web Comics; pretty much anything Geek related. We are not limited to literature but include movies, games, costumes, and almost anything else you can think of. Come for one day or all weekend. There will be panel discussions, art exhibits, dealers, interviews, films, games, readings, autographs! Plus lots of just hanging out with other people who share your interests and individual discussions and maybe even some debates (did Han Solo really shoot first).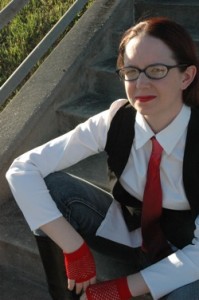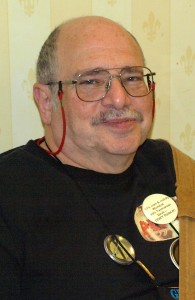 Our Guest of Honor is 2013 John W. Campbell Award winner Mur Lafferty (left). She is a pioneer in podcasting (she hosts I Should Be Writing and is an Editor at Large at Escape Pod) and an exciting new voice in urban fantasy. In January 2014 she graduated from the Stonecoast program at the University of Southern Maine with an MFA in popular fiction.
Our Ghost of Honor is one of Albacon's founders, jan howard finder a.k.a. wombat (right) who passed away in 2013.
Recent News